Glass Fusing Workshops
Full Day Introduction to Glass Fusing Workshop £98
Come and enjoy a one day introduction to glass fusing in the lovely North Cornish village of Kilkhamton, 5 miles from Bude. The fused glass workshop runs from 9.45 am to 4.30 pm in our lovely and newly refurbished spacious studio.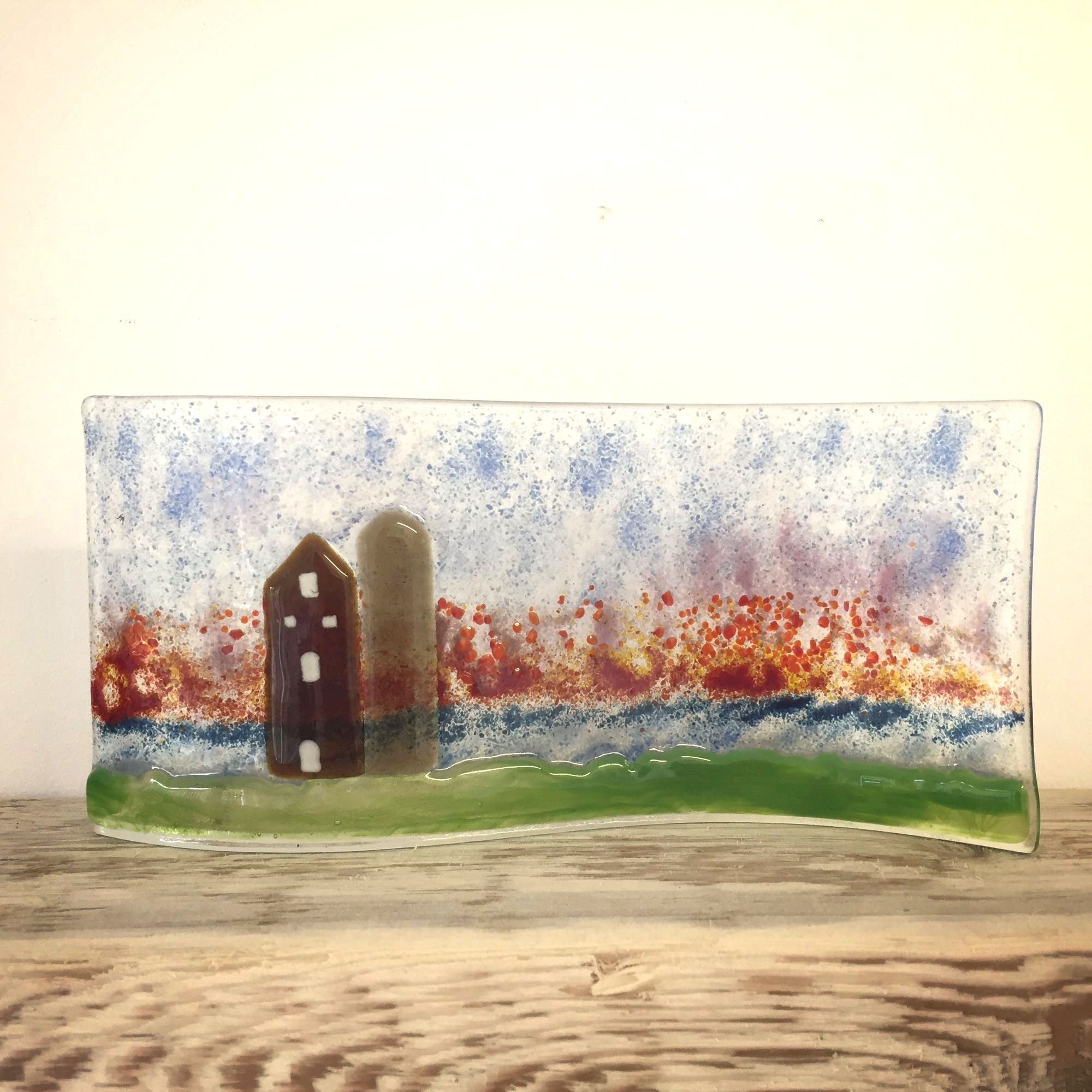 Amanda is a self taught glass artist and together with Georgina who holds a BA hons in Architectural Glass, they run courses in fused and stained glass. 'We welcome the naturally creative AND those who might need a bit more inspiration! - we have designs and ideas aplenty!' You just need to bring your enthusiasm, closed in shoes and be prepared for a glassy adventure...
whats included?
On arrival you will be welcomed with delicious homemade biscuits and refreshments, and later a delightful locally sourced two course lunch made by our resident cordon bleu chef! Some people said 'it was worth coming for the lunch alone!' As well as the lunch and days experience all materials, kiln firings, safety equipment and course booklet are included in the price. After your days experience you will have made; a kilncarved cheese/food platter and a free standing fused glass artwork.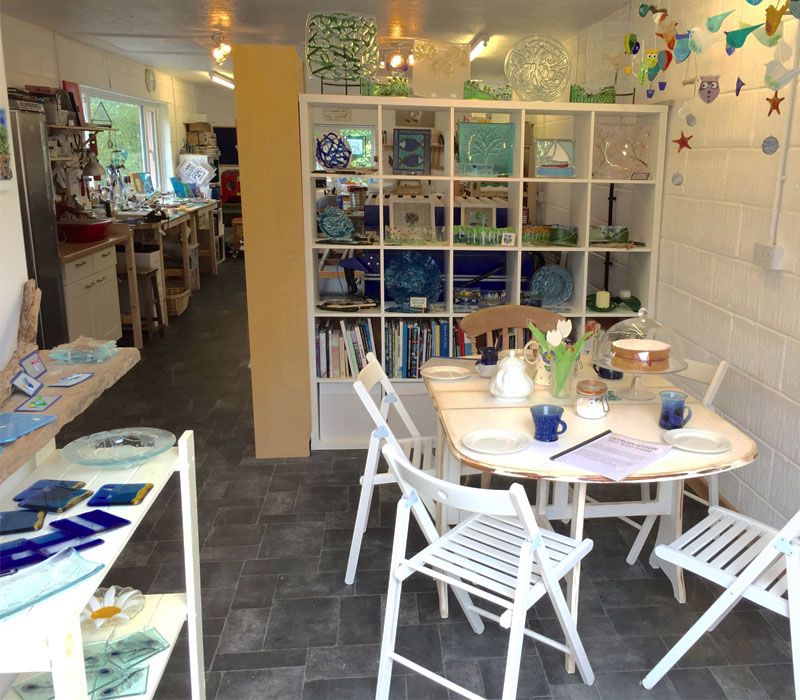 course content..
First project - you will be taught kilncarving; a method using fibre paper to create a design for a clear glass cheese/food plate. Glass will be slumped onto the design creating a relief print effect. You will learn how to cut glass, with plenty of practice ready for the afternoon's project.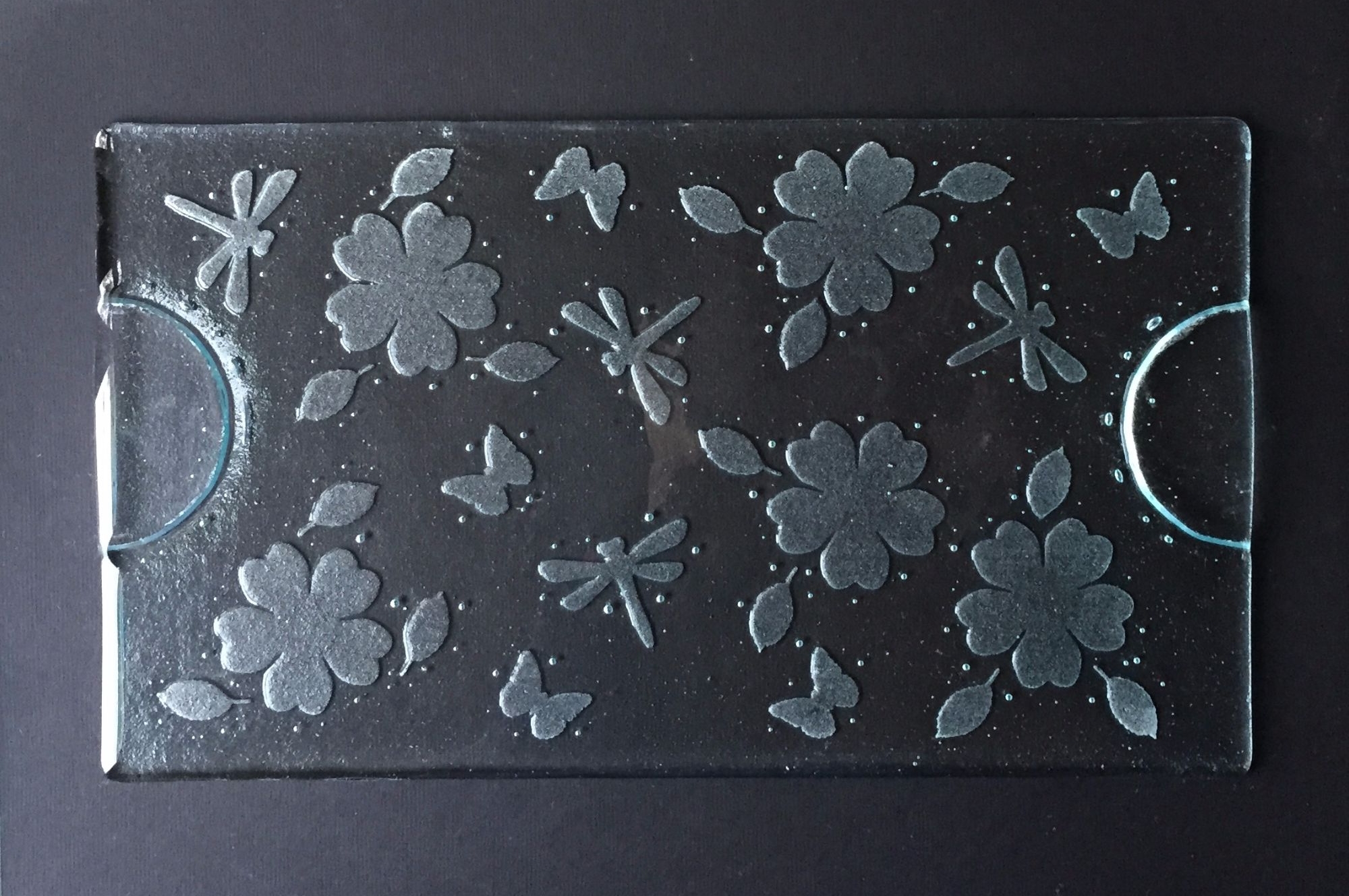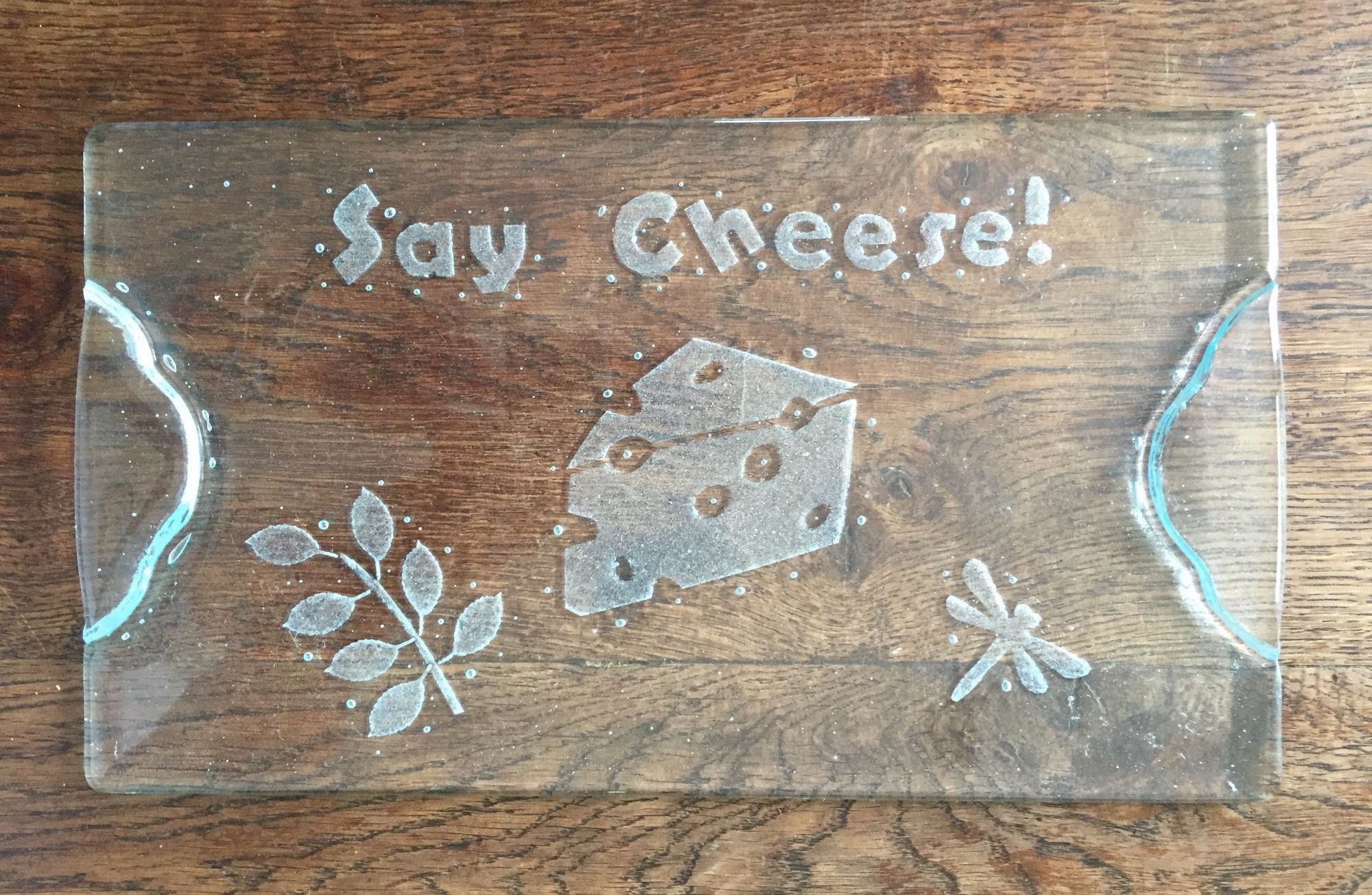 Second project - Exploring the use of frit, stringers and a gorgeous range of coloured fusing glass, you will create a seaside, abstract or countryside scene. Your finished glass piece will undergo two firings, one to fuse it (12-14 hrs) then a further firing (14-16hrs) to slump it onto a curved shape mould to allow it to free stand on completion. Your glass work can be collected a few days after your course or posted.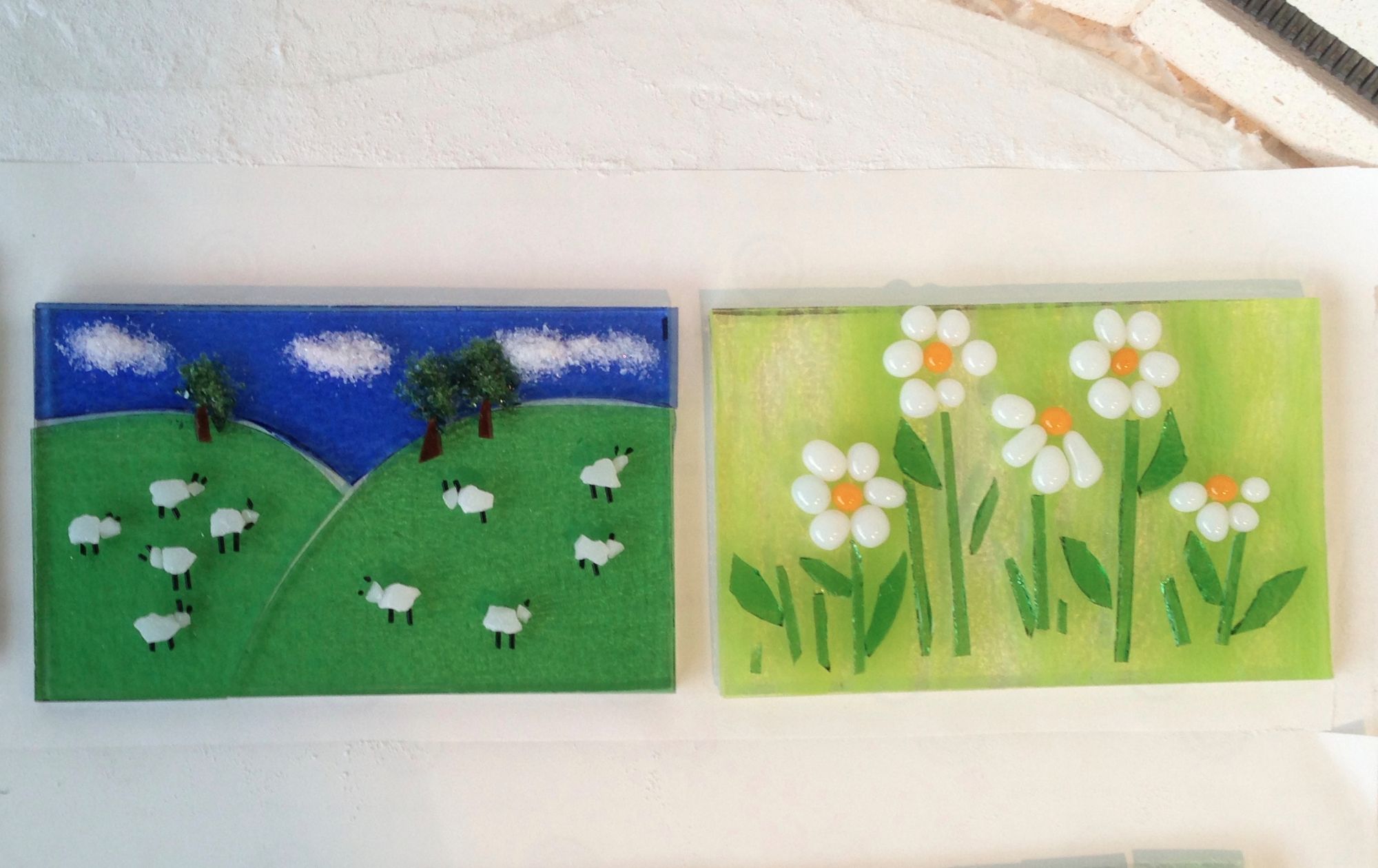 Half Day Glass Fusing Workshop £65
This 3 hour workshop runs from 3pm - 6 pm. Come and experience a taste of glass fusing and enjoy a delicious homemade Cornish cream tea on the afternoon of glassy fun! Create a fused glass lightcatcher choosing from a large variety of frits, stringers and a rainbow array of coloured fusing glass. Design your very own coaster using vitreous glass enamels or kilncarving techniques. We can cater for bookings from 2 - 8 people in our spacious North Cornwall based studio, 5 miles from Bude. Why not book for a special celebration or a Hen party?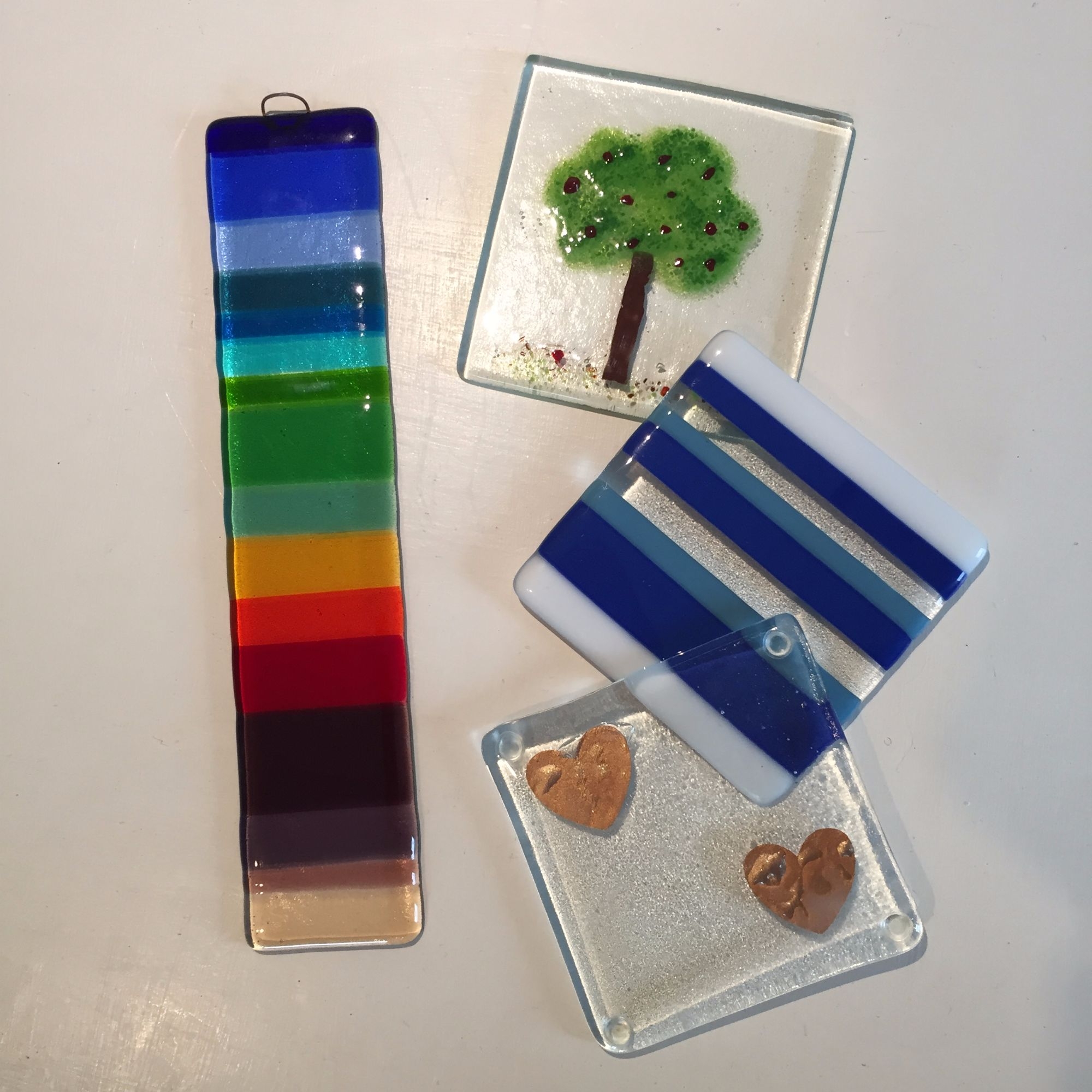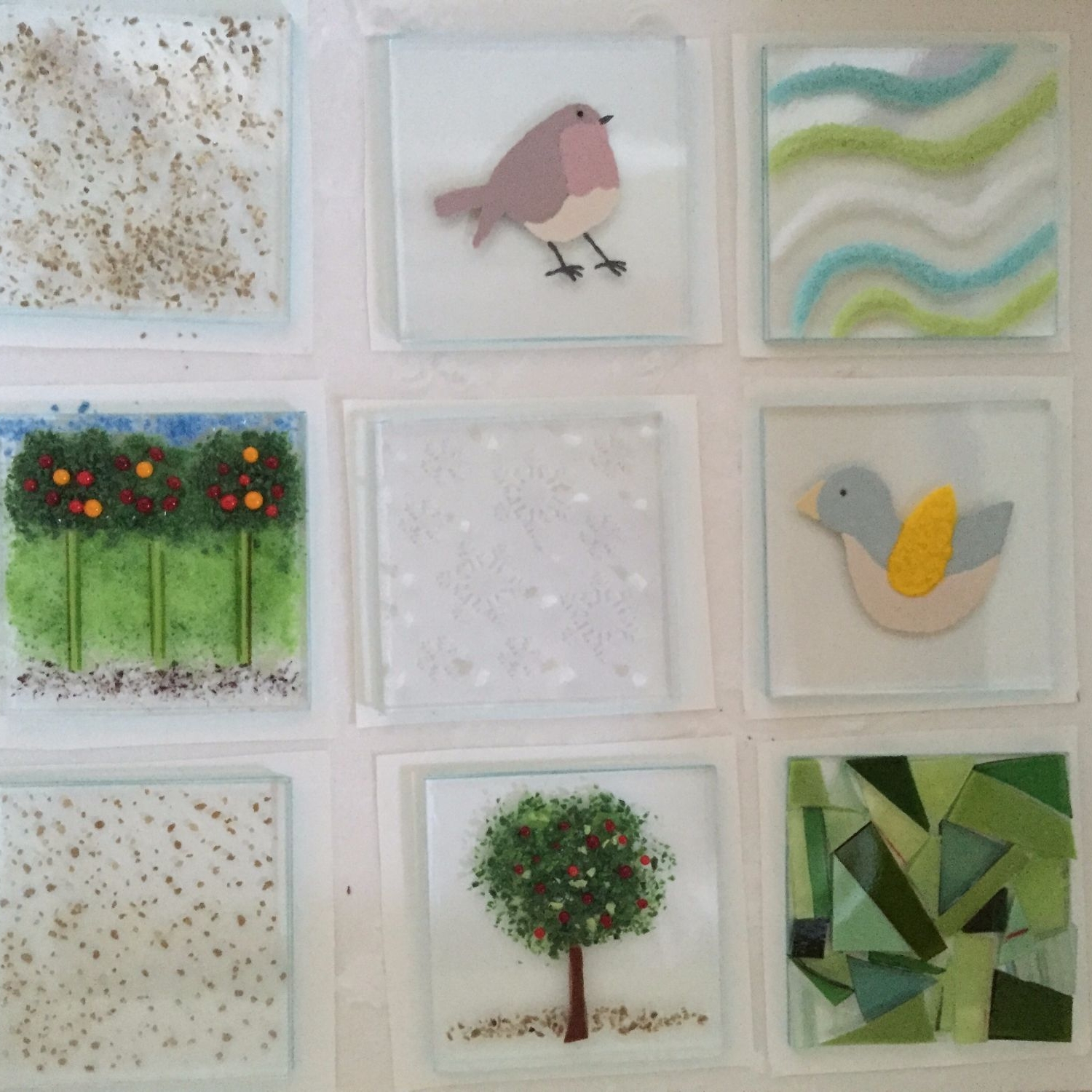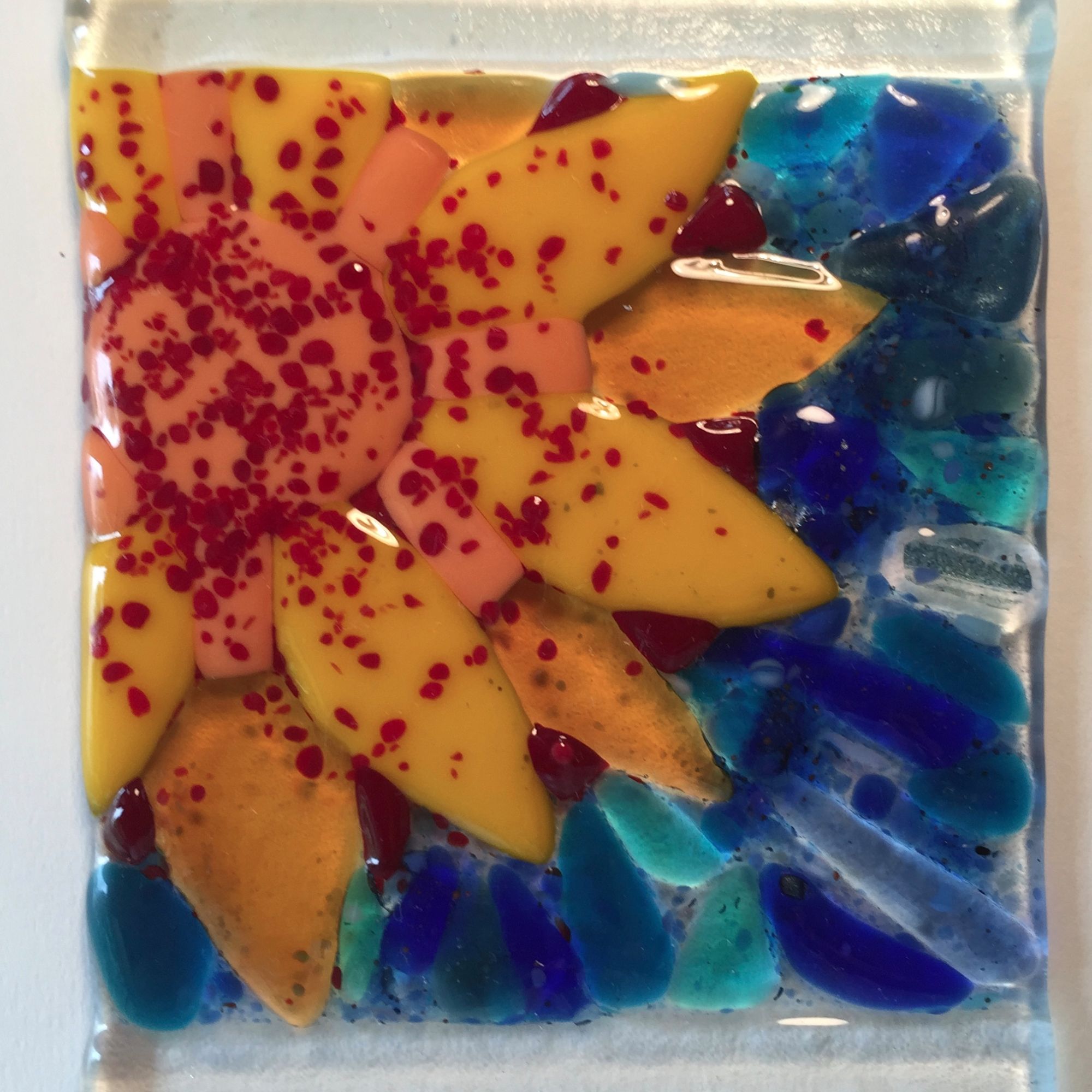 Due to health and safety the age limit is 12 yrs accompanied with a parent/guardian also taking part in the course.
All your creations will be ready for collection in a few days or they can be posted to you if you are unable to collect.
how to book?
Please see workshop diary for calendar of course dates available. Send us a message on the contact page to ask about availability and booking.